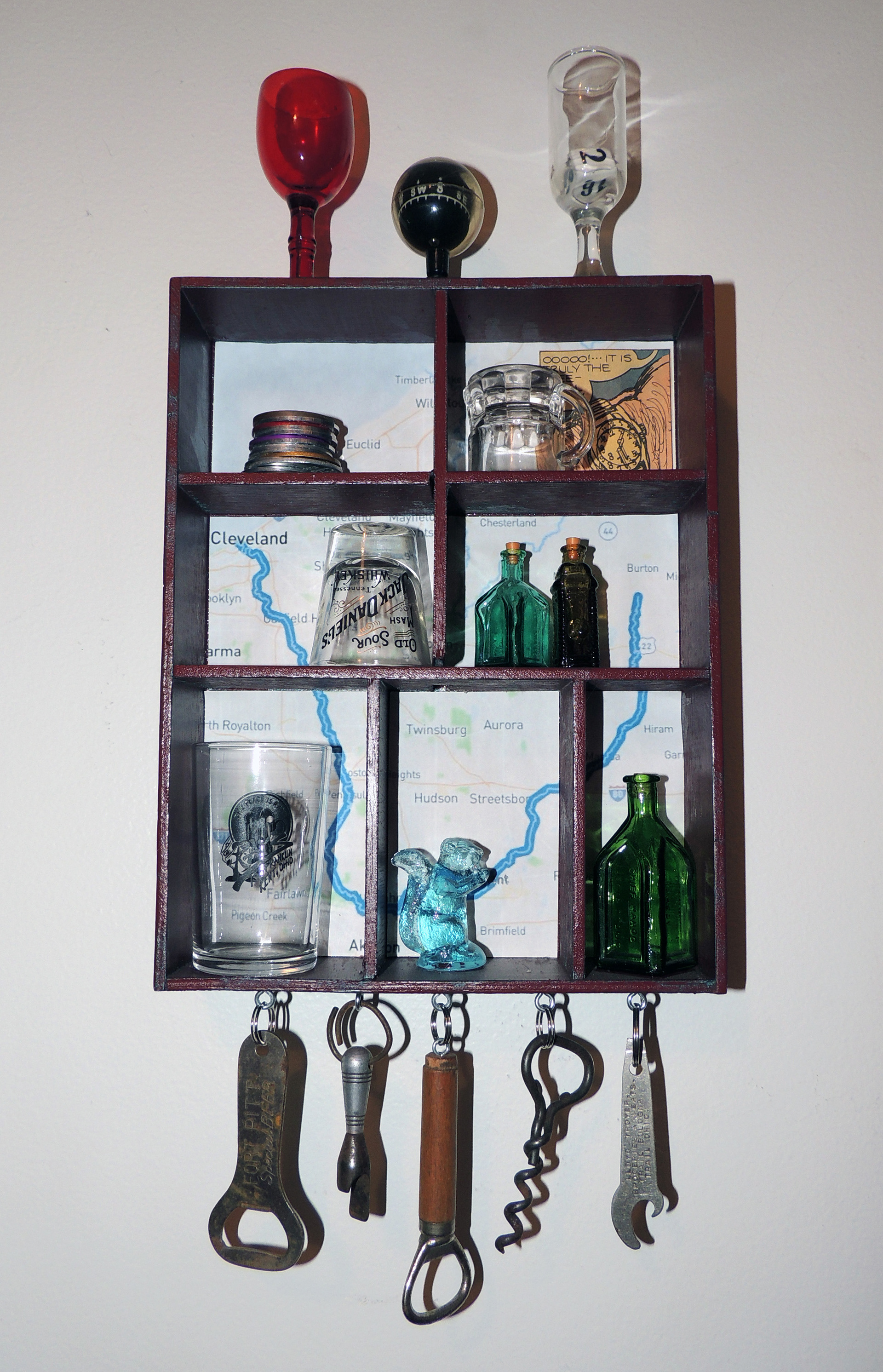 :: AS IT BEGAN, SO IT ENDS ::
I am fascinated how the Cuyahoga River turns back on itself, circling Akron, the birthplace of Alcoholics Anonymous. I began my drinking career in Kent, and returned back to end it 40 years later.
Wood, glass, plastic, paper.
8.5" x 20" x 2.5"
Available, please inquire